We're excited to announce the launch of Ritual Salon's new website!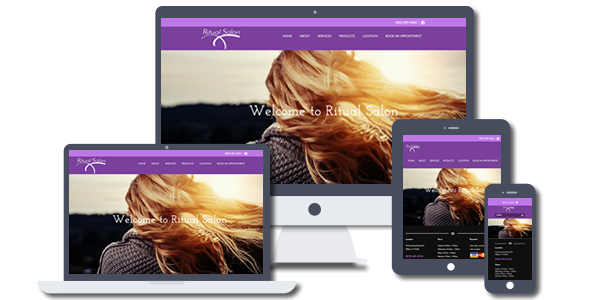 Featuring stunning imagery and an uncluttered design, Ritual Salon's design refresh is all about style. Working in close collaboration with the client a full branding solution was developed, including a fresh new logo, social media branding elements, and a unique web design that showcases Ritual Salon's polished esthetic. Additionally, the website's existing architecture was restructured, increasing the overall usability of the site. The results speak for themselves.
If you're looking for a great salon experience with lots of one-on-one attention, we can't recommend Ritual Salon enough. Be sure to check out their website to see what they're all about.
If you're a salon looking for a design refresh or a new website, get in touch with us to find out how we can help you today!